Extraordinary Minister of Holy Communion Training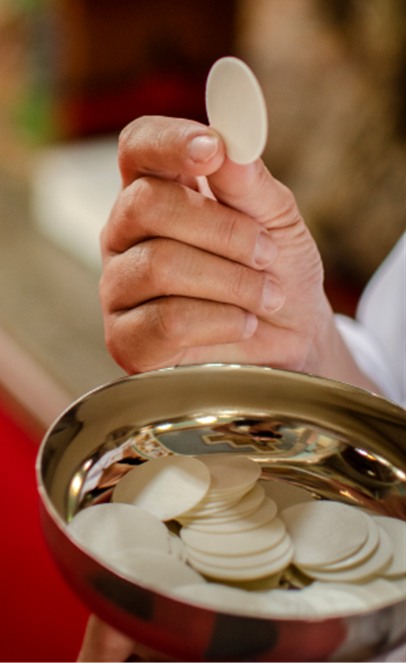 Required training
As part of the Eucharistic Revival, all extraordinary ministers of Holy Communion are expected to be trained in updated diocesan norms for ministry. The nearest training session will be offered at Sts. Peter & Paul Parish, Ionia, on May 13 at 1:30-3:00 pm.
A full schedule of trainings are available on the webpage of the diocesan Office for Worship (https://grdiocese.org/ministries/worship-3/).
All EMHCs, whether they serve during Mass or minister to the sick or homebound, are asked to register for the session they plan to attend.
If you serve as an Extraordinary Minister of Holy Communion, in any capacity, you are required to take this training in order to continue to be able to serve.
Please contact Fr. Darrel with any concerns about being able to attend.